Reports
Reports are an artifact of replays and a new report is created for every one. After a replay is run the associated report will detail how successful the replay was. Starting at the reports page you can find reports sorted with the most recent at the top.
Use search to find a specific report: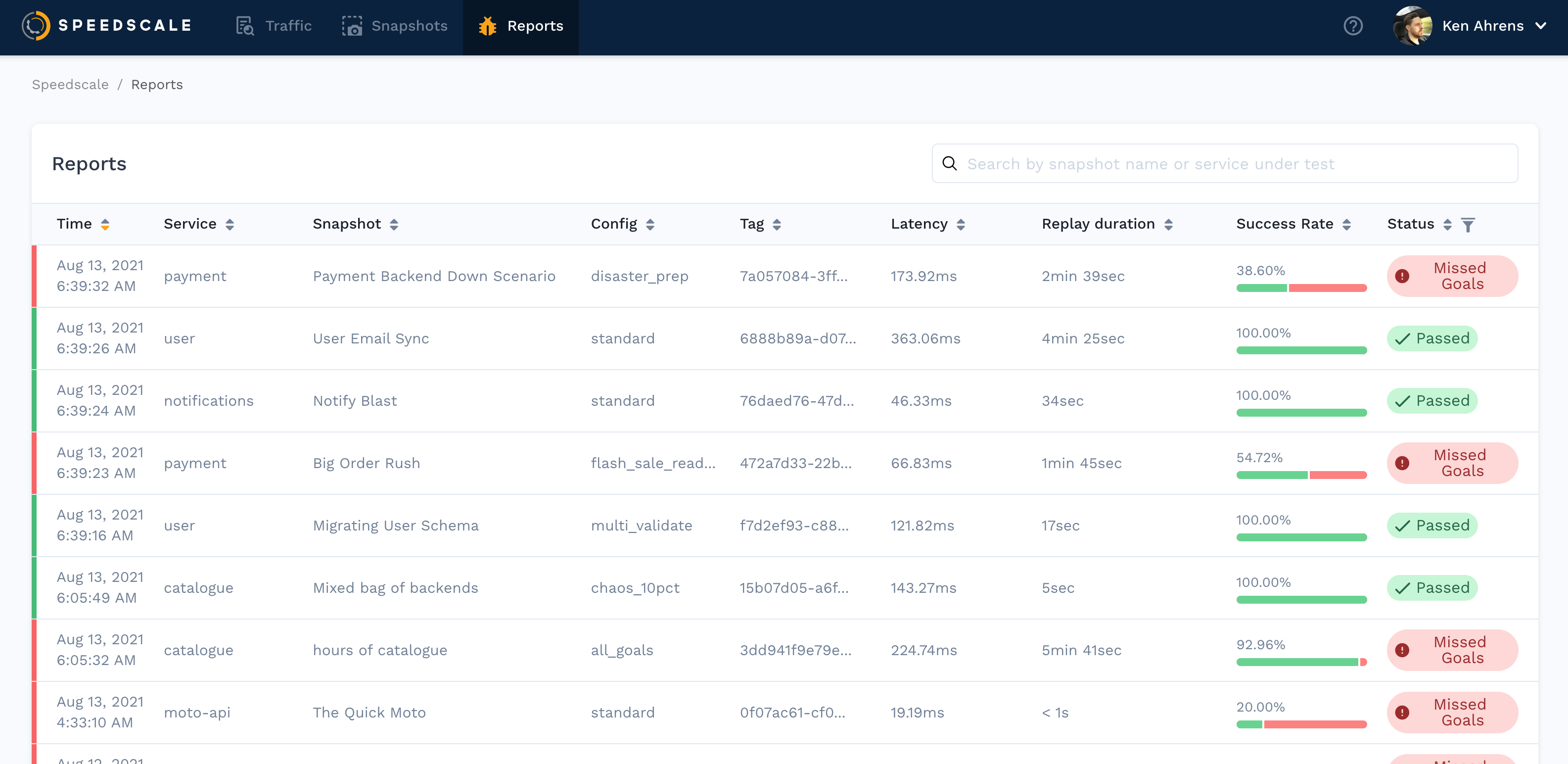 Click into any report to see more detailed information.